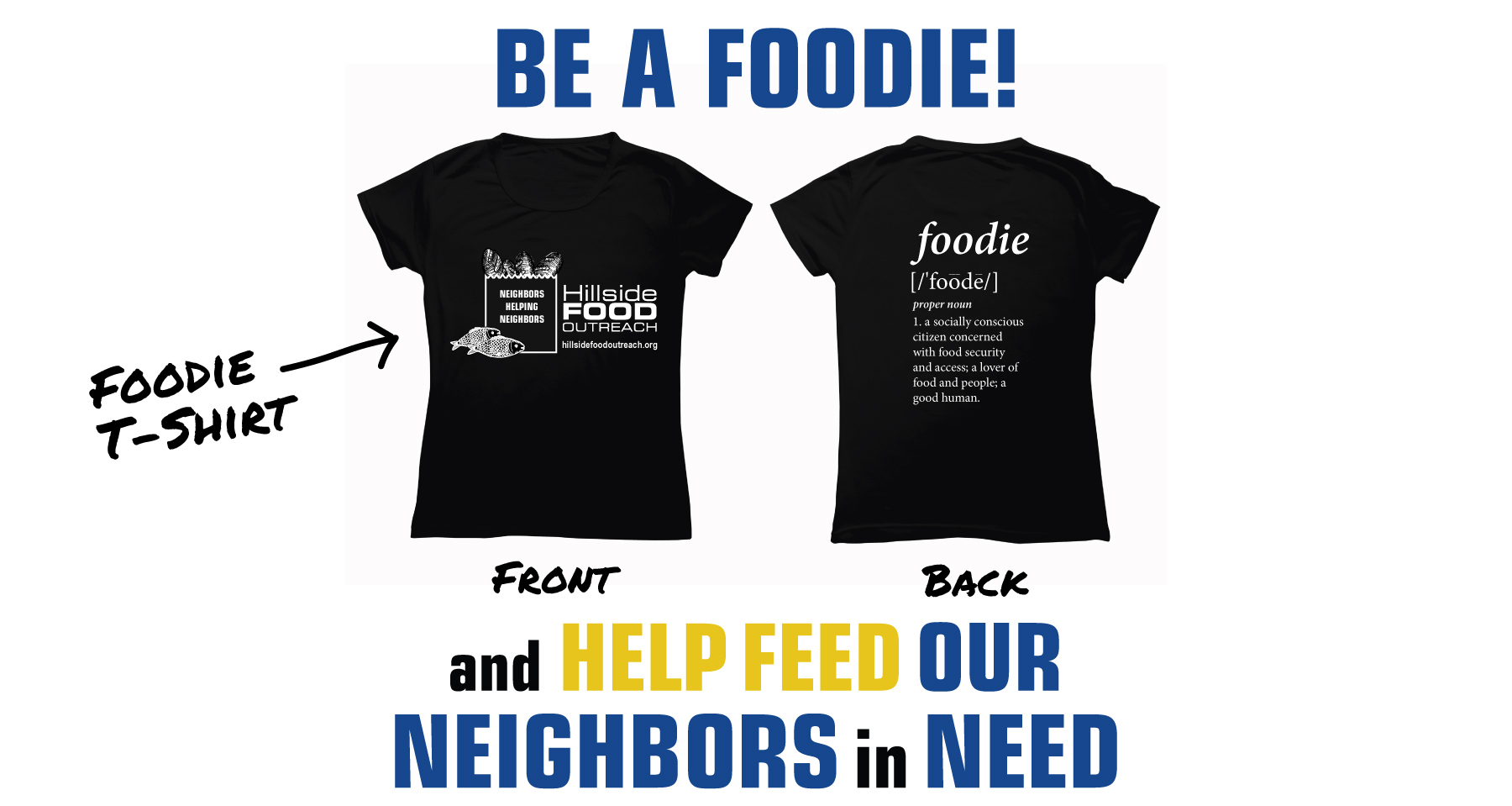 Become a Hillside FOODIE with our new T-Shirt!
Available in short or long sleeve
Hillside Food Outreach is selling the FOODIE t-shirt to include our community in reaching our mission. The shirts are a way to allow citizens to declare that they are a FOODIE: a conscious citizen concerned with food security and with our relationships with food. All proceeds go to support the Hillside Food Outreach. Short Shirt price is $25. Long Sleeve price is $35
Purchase your t-shirt at the Mill Plain Diner, located at 14 Mill Plain Rd, Danbury, CT
Shirts may also be purchased online by clicking the button below. A $5 fee will be added for shipping.