Donate: Become a Hillside Hunger Hero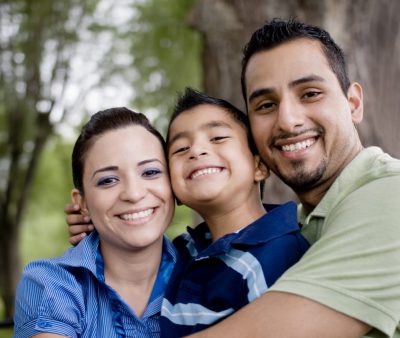 We need more heroes just like you! Hillside Food Outreach continues to feed over 2,000 hungry people in Westchester, Putnam and Fairfield Counties. They rely on us for healthy, nutrient dense, home delivered groceries each month.
Your monthly donation makes a huge impact. It's also an effective way you can help these hungry families all year round. For as little as $10 a month you're helping Hillside Food Outreach provide enough nutritious food to feed a person for two weeks.
Your monthly gift ensures a year-round source of "support" that is consistent and reliable. With your ongoing donation, we are able to keep our shelves full to meet both ongoing and emergency needs. Because of your generosity, we are also able to customize food choices to meet the specific dietary needs of those suffering from chronic illnesses like diabetes, obesity and cancer. Receiving a steady supply of nutrient dense, whole grain foods and vegetables, is helping those suffering to better manage their illnesses.
Be a hero today and help your neighbors who don't have enough to eat and nowhere else to turn.
Sugar Free Cereals
(Brans, oatmeal, shredded wheat)

No salt added items – no sugar added foods
Low salt/salt free canned goods
Become a Volunteer

Being a volunteer is a satisfying way to help a neighbor in your community. Our volunteers participate in food drives, events, delivery and making connections with those within our community. It's fulfilling for both our volunteers and the clients they serve. Many of our volunteers have been with Hillside for years. It's so rewarding and essential for creating a stronger and healthier community. Don't just take our word for it.
Here's what just a few of our committed volunteers have to say!
"I have a client that is severely disabled and can't get out. My other client is recovering from an illness and is unable to drive.
Delivering groceries and seeing the joy of receiving food on a monthly basis makes you realize how important quality food is for one's very own existence. It shows you really care about people and are making a real contribution to the overall process.
For me, being able to help the disadvantaged makes me realize how fortunate I am. It is a privilege to deliver groceries to the under-served of our community."
"Doing this once a month isn't just about making myself useful. Doing my part. Giving what I've always taken for granted, gives me a better appreciation for what I have. A better sense of well-being. Helping people helps me see we are all the same. Respecting their dignity helps me with my own."
"I really enjoy volunteering because I have been blessed to have a car. Doing this for others is my way of expressing my gratitude for my blessings."
I believe I've been with Hillside for 10 years. I can vividly remember Kathy coming to my church making an appeal for volunteers. I remember the joy on her face when she spoke of continuing her family's legacy. Now, so many years and thousands of deliveries later I have that same sense of pride.
This opportunity is a blessing to me. I'm grateful for the opportunity to serve/bless others. I have always had compassion for God's people and as an Evangelist the bible requires me to "do the work of an Evangelist." Hillside has helped me bless God's people. I truly believe we are the Bible people read. People will look at the love we show before they pick up their bible.
The relationships with both clients and staff I've nurtured in my time with Hillside are priceless.
"For me, I really enjoy delivering the food every month to my clients and being that listening ear for them. Sometimes they will ask for something that I don't deliver, and I will try my best to get it for them. Most of all, I do it because helping people, well, that's my PASSION."
Ways to help Hillside Food Outreach