Our Mission:
To deliver high-quality, nutritious food that will enable low-income, chronically ill, disabled and those who are otherwise unable to access a traditional food pantry, to achieve a better quality of life. To positively impact the health and wellness of the individual and strengthen the overall community through access, education and caring hearts.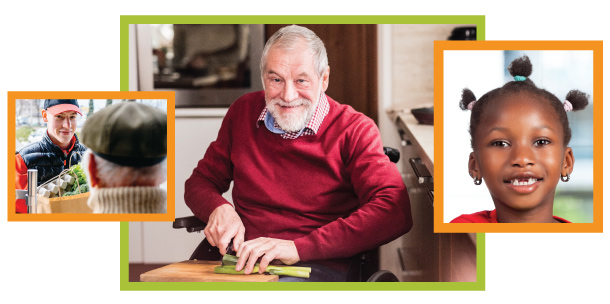 Our Goals
To provide access to high quality, nutrient-dense food, to low income families and individuals who by various circumstance are unable to access local food pantries

To utilize our delivery-only model to distribute food efficiently and consistently

To participate in better health outcomes for individuals suffering from chronic illness where diet and nutrition play a key role in health management

To encourage the community through outreach, education and engagement to bring about a sustainable solution

To offer hope to Westchester, Putnam and Fairfield families and individuals by alleviating some of the stress caused by food insecurity
Our History:
From Kindness to Hope. From a Few to Many.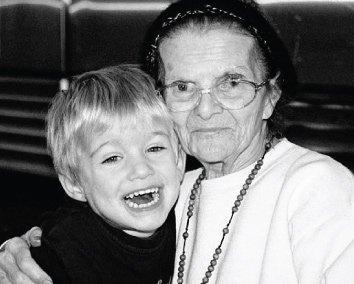 Hillside Food Outreach was founded in 1997 in Westchester County, New York. Kathleen Purdy, Executive Director of the organization, conceived of the program in honor of her late grandmother – whose kindness and lifelong charity inspired Kathy's mission to help others.
"Even though my grandmother was well into her 80's, and had sufficient resources to live comfortably, she still appeared to be struggling. I soon discovered my grandmother was sharing her food and essentials with neighbors who couldn't "make ends meet". With only a social security check as income, and once rent and utilities were paid, these seniors were left having to choose between medicine or food. A story that has become all too familiar even today. I couldn't continue to see my grandmother bearing such a burden. I was able to find a way to get food assistance to all 12 elderly neighbors whom she had been feeding."
Over the next few years, word quickly spread and the critical need for food assistance and access in the community became apparent and Hillside Food Outreach was born. Volunteers came forth to help deliver groceries to an ever-increasing number of individuals in need – those who were unable, for whatever reason, to access other options.
In 2002, Hillside Food Outreach secured its 501(c)(3). What began as a micro-endeavor to feed a few seniors in their early 90's has grown into an essential food-to-client delivery organization, serving on average over 1800 neighbors in need, each and every month.
Funding:

For You. By You. With You.
Imagine having to make the difficult choice to buy medication or food. Imagine not eating for a day because your fixed income was spent on rent and you only have a box of cereal left to feed your children. Imagine having chronic diabetes and nothing nutritious in your cabinet to help you better manage your illness. Grandmother, grandfather, father, mother, veteran, disabled, chronically ill and child, this is who we serve. It's too easy to forget sometimes that we are all connected and we all need to look out for each other… with respect and without judgement.
Dawn Grabover
Board President
Deborah Circelli
Treasurer
Kathleen Purdy
CEO/Founder/Trustee
CONTACT US
Serving the following areas:
Fairfield & Putnam
4B Eagle Rd, Danbury, CT
Ph: 203-702-4881
Ph: 845-225-3393
Westchester
P.O. Box 683, Mt. Kisco, NY
Ph: 914-747-0095