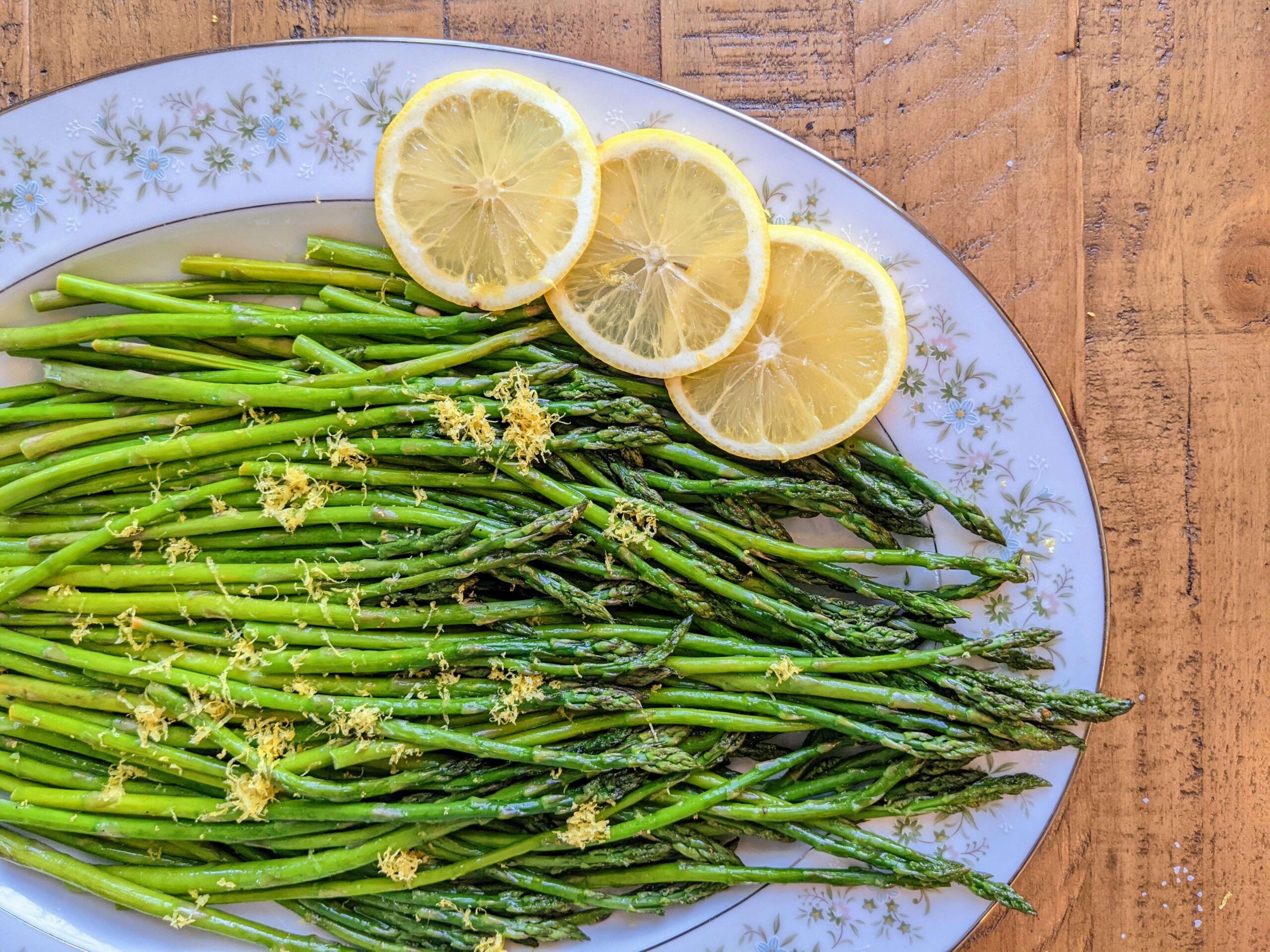 What is it?
Asparagus comes in 3 different types – green, white, and purple – with green being the most commonly consumed variety in the U.S. It features a mild, earthy, and slightly bitter flavor that makes it great for using in a variety of recipes, from omelets to salads, or as a side dish to meats and other proteins.
What are the health benefits?
Despite being a low-calorie vegetable, asparagus is packed full of vitamins, minerals, and antioxidants. It is a great source of fiber, folate, and vitamins A, C and K. This nutrient combination is important for healthy cell growth and function, a strong immune system, and promoting regularity for a healthy gut.
Suggested Recipe: Oven-Roasted Asparagus
This oven-roasted asparagus recipe is a great, healthy side to virtually any entree. Best of all, it's easy to prepare and requires few ingredients.
Ingredients:
1 bunch of asparagus
2 tsp olive oil
¼ tsp salt
¼ tsp pepper
Optional: ¼ cup shredded parmesan cheese, 2-3 lemon slices, 1-2 minced garlic cloves, and ⅛ tsp red pepper flakes
Steps:
Preheat the oven to 425 degrees Fahrenheit.
Trim the ends of the asparagus. To figure out where to cut, look where it starts to become a deep green. Cut off the white and pale green end part of the asparagus.
Wash the asparagus and pat dry.
Add all of the ingredients to a mixing bowl and toss until it's completely covered. Add any optional ingredients to the mixing bowl at this time except the lemon slices.
Place in an even layer on a lined baking sheet. If you're using lemon slices, place them on top of the asparagus now.
Cook in the oven for 10-15 minutes depending on the thickness.
Serve immediately.