What is it?
A tomato is technically a fruit; however, it is more commonly used as a vegetable in cooking.
What are the health benefits?
Tomatoes are a great source of vital nutrients, including vitamin C, potassium, folate, and vitamin K. They are also a great source of lycopene, an antioxidant that fights free radicals to protect your cells from damage. Incorporating tomatoes into your diet can help protect and strengthen your immune system and may reduce your risk of heart disease and cancer.
How is it prepared?
There are several types of tomatoes, with some of the most common being roma tomato, beefsteak tomato, heirloom tomatoes, grape tomato, and cherry tomato. Grape and cherry tomatoes are best for pasta dishes, salads, and snacking, while roma, beefsteak, and heirloom tomatoes are best for sandwiches, sauces, and salsas.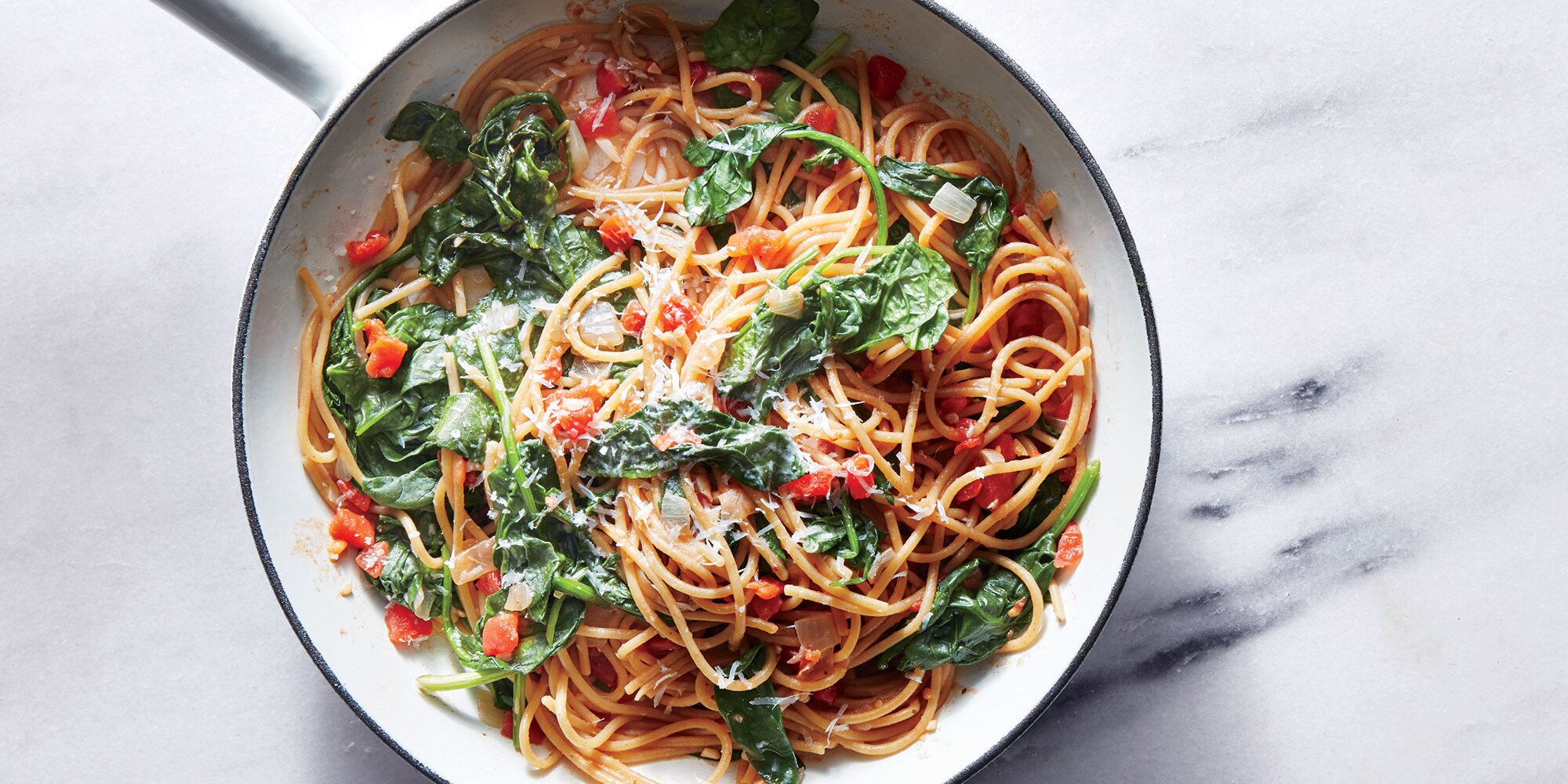 Sauteed Spinach and Cherry Tomato Pasta
This easy recipe is quick, easy, and healthy without sacrificing on flavor!
Ingredients:
1 lb. pasta
½ cup olive oil
2 pints cherry tomatoes
1 teaspoon. Kosher salt
½ teaspoon black pepper
¼ teaspoon red pepper flakes (optional)
6 cloves minced garlic
1 cup chicken broth
2 cups fresh spinach
Instructions:
Prepare pasta according to the box's instructions.
Add oil to a large pot and bring to a simmer at medium heat.
Add in the tomatoes, salt, pepper, and red pepper flakes. Cook until the tomatoes begin to burst, about 8-10 minutes.
Add in the garlic and cook for an additional minute.
Stir in the chicken broth and bring to a boil.
Reduce the heat to bring it back to a simmer.
Add in the spinach and cook until slightly wilted.
Add cooked pasta into the pot and stir well to combine.