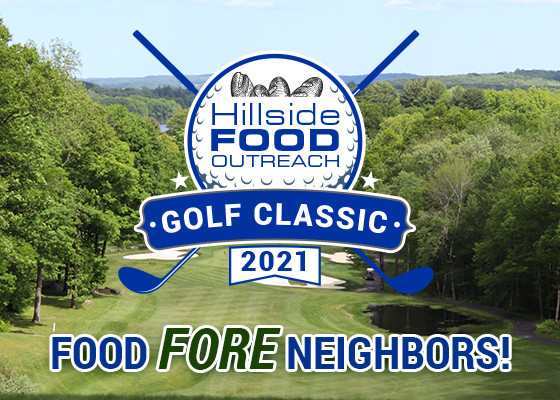 Hillside Food Outreach Annual Golf Classic – June 7, 2021
On Monday, June 7th,  join Hillside Food Outreach for a round of golf at Richter Park Golf Course. This event includes lunch, driving range practice, shotgun style round of golf and dinner. Have fun golfing with your friends, family and colleagues all while supporting Hillside Food Outreach in their mission to help feed our neighbors in need.
Become a Hillside Golf Classic Sponsor
As a sponsor, your company will receive exposure through our website, social media and on-site promotion. We have levels ranging from $75 up to $10,000.
Thank You to the Westchester Community Foundation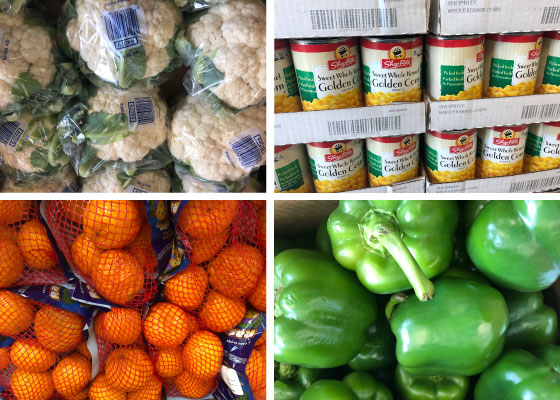 Thank you to the Westchester Community Foundation for your generous donation of $75,000 to help purchase food as the Westchester COVID-19 Response Fund. Westchester Community Foundation's mission is to connect generous people to the causes they care about and invest in transformative ideas and organizations to improve lives and strengthen our community. WCF is a division of The New York Community Trust, one of the largest community foundations in the country, with assets of approximately $2.6 billion.
We are so grateful for your generous support. Thank you!
For more information about the Westchester Community Foundation please visit their website
Learn more about our mission in this short video
Boehringer Ingelheim – helping HFO feed our neighbors in need during Covid-19 pandemic

Hillside Food Outreach sends thanks and gratitude to Boehringer Ingelheim for their tremendous support.  We were able to purchase healthy food and personal hygiene items to send out to those who have been affected by COVID 19.  When we work together we can get good things done!
SODEXO Team – crucial to our pack and delivery efforts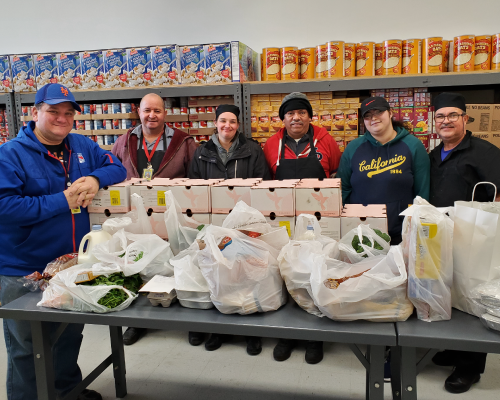 We would like thank Sodexo for their assistance and support during the COVID 19 Crisis.  Sodexo "donated" a wonderful team of 8 hard-working employees to help us get the food both packed and delivered.  Without the  team of Sodexo volunteers, we would have never been able to pack and deliver all the food for all the COVID affected people throughout Westchester, Putnam, and Fairfield Counties.  Sodexo is also sending is prepared meals, every day, for us to include in the deliveries – this has proved especially helpful for the moms who are infected with Coronavirus and have found it difficult to prepare meals for their families.
Together we can bring good out of Crisis!
Our Mission
The mission of the Hillside Food Outreach is to home deliver groceries to those in need of obtaining food for themselves and their families and cannot, for whatever reason, access local pantries. We currently serve over 2,000 men, women and children through Westchester and Putnam Counties in New York  and Western Connecticut. Make a one time donation or become a Hillside Hunger Hero. Together we can all make a difference in our community. Our Delivery Volunteers are an essential part of getting the food to our neighbors in need. Become a volunteer today! Our Volunteers are an essential part of Hillside Food Outreach. Together we all can make a difference.
What does Hillside Food Outreach Do?
Hillside Food Outreach is working to end hunger among our most vulnerable neighbors in Westchester, Putnam and Fairfield Counties.  Hillside Volunteers home deliver healthy and nutritious foods to over 2,000 men, woman and children, low income people who, for a variety of reasons, are unable to access local pantries.
We serve the elderly who must choose between medicine and food…families who are struggling to make ends meet and also feed their children and those with health issues who need better nutrition and healthier food.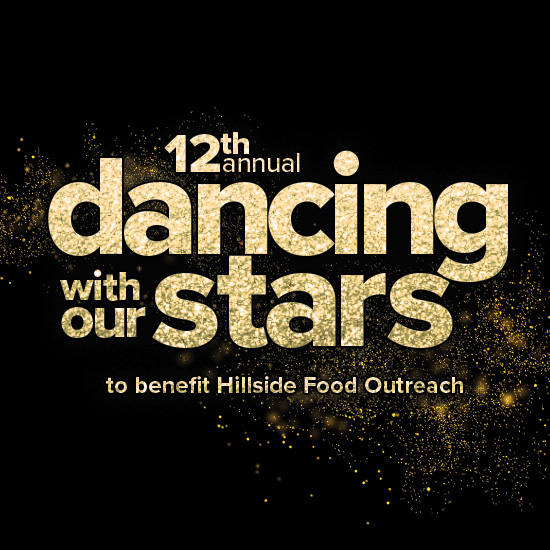 Saturday, May 14th, 2022 • 6:00 pm
Lake Isle Country Club
660 White Plains Road, Eastchester, NY
Every year, we partner with the Arthur Murray dance studio to give Hillside stars ballroom dance lessons. As they finesse their dance moves, our stars will be asking for your vote.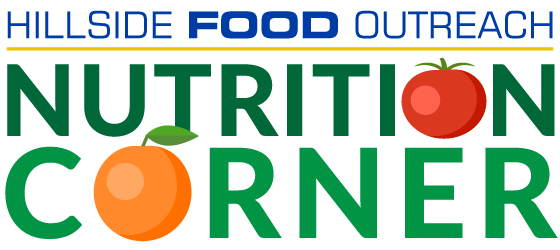 Visit our Nutrition Corner!
Here you will find healthy diets plans for people who are living with diseases and illnesses affected by their diets,  new foods and how they help you and simple ways to prepare them.  We also plan to include ways to get your kids to eat healthier.
Thank you to Union Savings Bank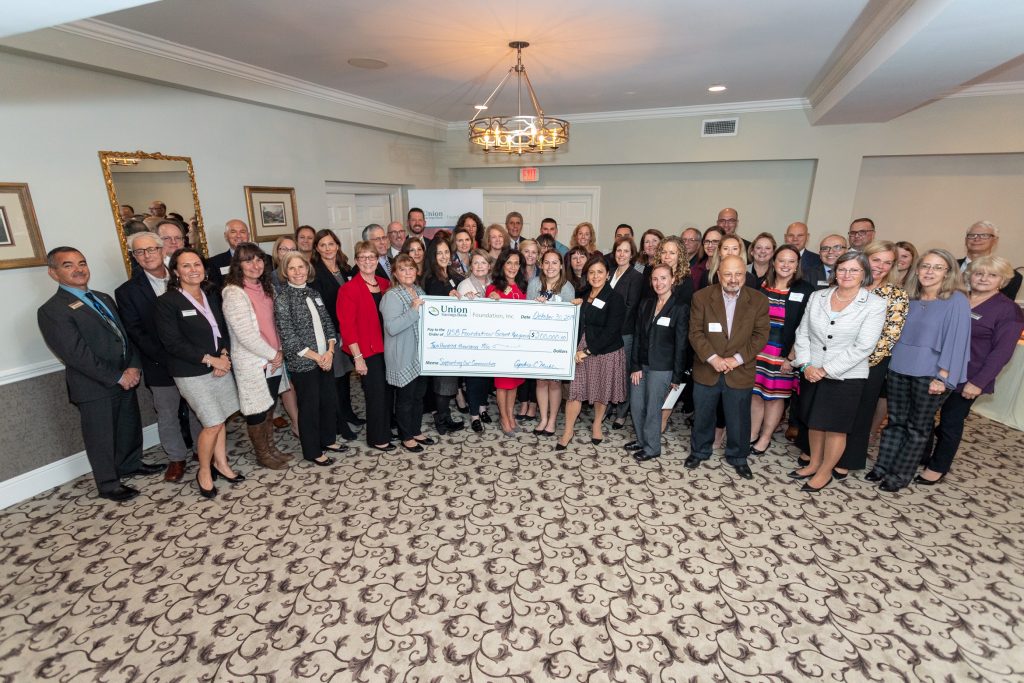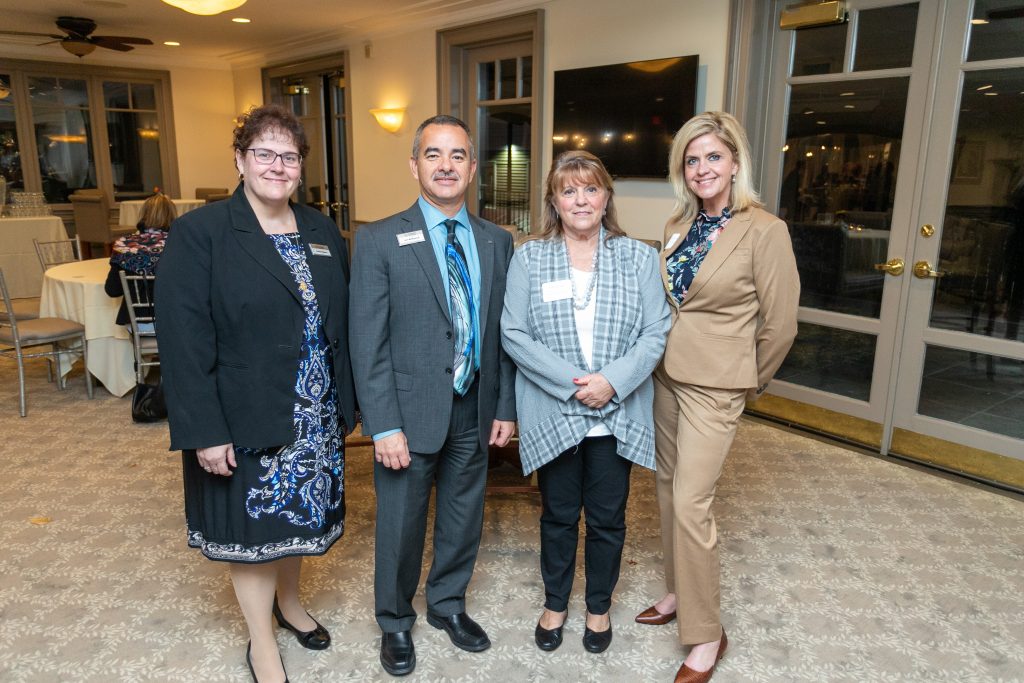 Hillside Food Outreach would like to give a special "thank you" to Union Savings Bank for their Grant that has helped us to start our nutrition corner.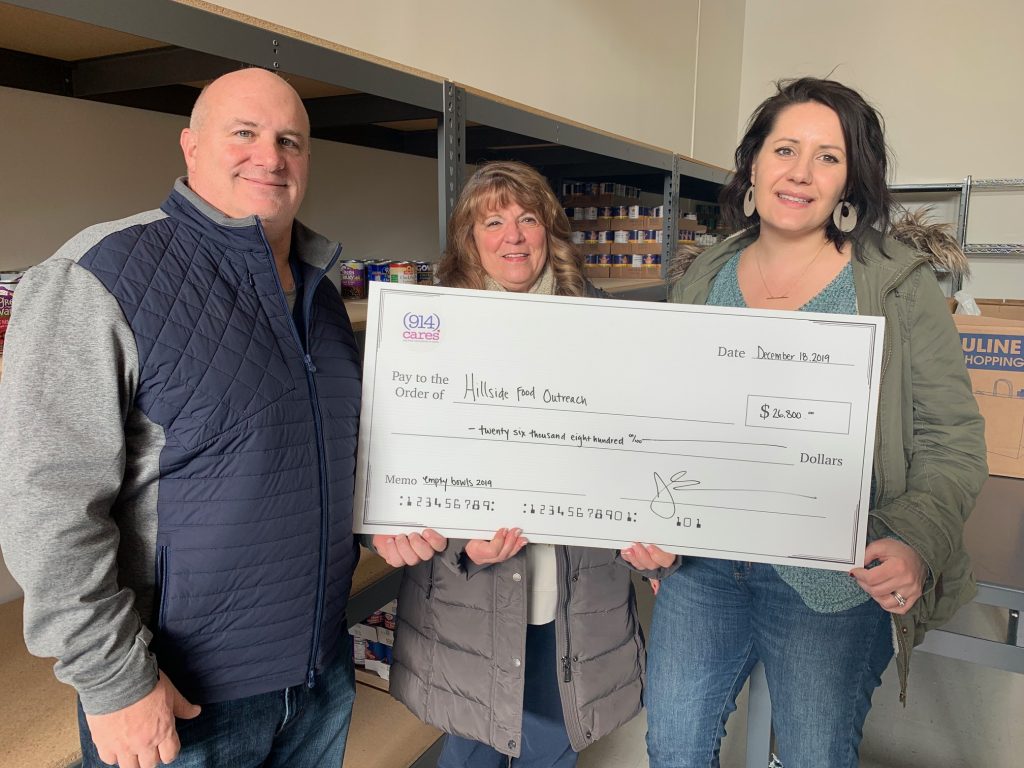 Hillside Food Outreach would like to give a special "thank you" to 914 Cares for their generous donation of $26,000!
Become a Hillside FOODIE with our new T-Shirt!
Hillside Food Outreach is selling the FOODIE t-shirt to include our community in reaching our mission. The shirts are a way to allow citizens to declare that they are a FOODIE: a conscious citizen concerned with food security and with our relationships with food. All proceeds go to support the Hillside Food Outreach. Shirt price is $25.
Purchase your t-shirt at the Mill Plain Diner, located at 14 Mill Plain Rd, Danbury, CT
Shirts may also be purchased online by clicking the button below. A $5 fee will be added for shipping.
Special thanks to our supporters